A Product Manager Is Not A Program Manager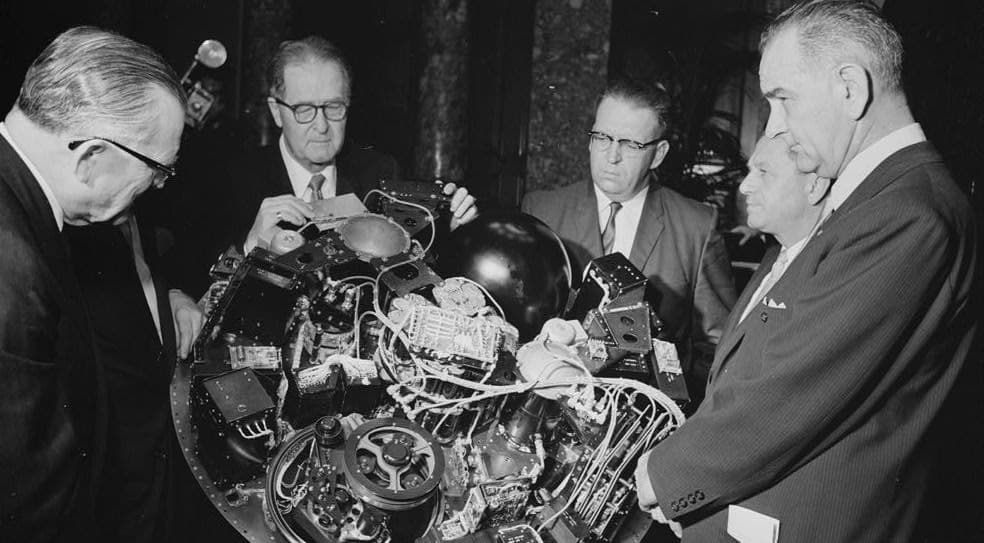 ---
Ever since the emergence of program management in software development, the roles of PMs, PMAs, and PMOs have become more and more blurred. So much so that today, it can be difficult, at times, to tell the difference between a product manager and a program manager, and even tell the difference between a project manager and a product manager if we don't look into it and read between the lines of real-world job descriptions.
A product manager is not a program manager. There are a lot of myths about product management. This is a myth that I am going to bust in this article.
What is Program Management?
Program Management is a specific approach and process to managing several connected projects with performance increase, cost reduction, and better resource allocation goals. Resources can be (and not limited to) technical, human, and financial.
Program Management comes from the Project Management field and operates under a more strategic point of view and mindset.
What is the Program Manager Role?
The Program Manager leads the coordination of the different projects of a said program:
Coaching projects managers and guiding them for better resource allocation,
Facilitating cross-functional and interdepartmental communication.
What are the Responsibilities of a Program Manager?
A program manager:
Manages program budget, planning, and execution
Advises program stakeholders,
Plans program strategy,
Reviews program projects,
Audits and QA projects,
Mentors project teams.
The program manager is in charge of the overall program governance and oversees projects' deadlines and deliveries.
What does a Program Manager do Daily?
Manages program lifecycle on a daily basis,
Establishes the program governance,
Monitors program components evolution towards the deadlines,
Manages the program budget
Manage risks and issues and take corrective measurements
Coordinate the projects and their interdependencies
Manage and utilize resources across projects
Communicates with stakeholders
Oversees deliverables progress and through their adequation to the program overall objective,
Edits and administers key program documentation.
What are the Skills and Abilities of a Program Manager?
The program manager will demonstrate:
Strong leadership and management skills,
Effective interpersonal and communications skills,
Ability to build trust,
Problem-solving skills, and ability to anticipate issues before their occurrence,
Evangelizing skills to promote the program vision, strategy, and generate engagement among stakeholders,
Specific program management techniques and tools mastery,
Knowledge and abilities as ideally an experienced project manager,
Budget and resources allocation management skills,
Business knowledge on business management, change management, and business transformation techniques.
A Program Manager is not a Project Manager
The program manager and the project manager are mastering the same common core set of best project management practices and skills. We can view the project manager as more tactical and in charge of one unique project at a time, with no or little room for project adjustment. The project manager deals with activities, tasks, resources, and strong deadlines.
The program manager will supervise different projects' deployment in a more strategic position and will retain some room for program scope adjustment. The program manager deals with projects.
A Program Manager is not a Product Manager
Product Manager Job Overall Mission
You are responsible for gathering and analyzing information about your products and services, including their demands,
You will define the product vision,
You will initiate marketing strategies,
You will determine product specifications and requirements, pricing, roadmaps, and plans for product introduction in conjunction with your team members and engineering, marketing, and sales,
Your role extends to the full spectrum of the product life cycle.
Product Manager Job Responsibilities
The product manager:
Map out needs and desires of customers by conducting research,
Determine customers' desires and needs following those research,
Suggest the nature and extent of present and future product lines by reviewing product specifications and requirements,
Evaluate new product concepts and ideas, or product key modifications,
Study and evaluate side by side competitions products and position us,
Define product marketing communication objectives and based on source data,
Get product market share data by working with the sales department to build product sales strategies and tactics,
Evaluate those data by visiting users and or customers with the support of the sales team and assessing sales preferred customers channel achievements.
The product manager works in a product-focused environment and not in a project-focused environment. He is in charge of product vision and strategy, road mapping, product testing (just to name a few of its responsibilities) and includes some necessary project management skills but does not "manage" a project but a product lifecycle.
Product Manager Key Skills
When you search for PM skills and the kind of necessary abilities you should master in order to become a great product manager, it could be pretty intimidating.
As a product manager, you need to be more than good at performing research and validate customer needs. You will need good skills in developing and (often) promoting internally the product strategy, the vision, and explaining, detailing the (defined) product roadmap (your program management experience will be appreciated here)
You will need to assemble the best product team for the job (if you are not imposed to work with a specific one already).
You will forecast sales and estimate investment and resources, collaborate for a better marketing campaign, prepare for launch, communicate often with the engineering, marketing, design, and product team members.
You will have them properly aligned with the vision to serve the goals to achieve detailed in the roadmap.
You will keep everyone inspired by your product vision.
You will be prepared to deal with any internal need for promotion and product advocacy towards the management, the stakeholders, and the decision-makers while keeping composure and face conflicts when things go wild.
You need to do, achieve, behave, think, facilitate, inspire, advocate, make things happen, launch, test, retest, meet, interview, evaluate, assess, confirm, SAY NO! (as often as possible), focus.
You need to negotiate, protect (our team for outside interference), communicate, LISTEN but keep the helm firm in your hands to avoid wrong winds coming for top executives advice (that we welcome but don't follow since they are mostly out of product context).
You need emotional stability, real empathy, and care for your team members and above all your customers.
You need to blend in and empathize with all stakeholders.
You adopt relevant mindsets according to the worlds you will be forced to negotiate with: top execs, customers, team members, stakeholders.
Can a Program Manager Becomes a Product Manager
Technically a program manager can become a product manager but I am not convinced it could provide a great career move depending on the scope of the program you used to deal with.
Both jobs share a set of business, strategy, vision-related knowledge, skills, and abilities. Both require great communication and collaboration skills and both need close relations with stakeholders.
How do you Transition from a Program Manager Role to a Product Manager Role?
First, I'll advise you to remain in your industry.
Recreate well-thought storytelling that explains and justifies this non-usual career move. Test your message around you to get feedback.
Identify a mentor or experts or even juniors in the product management field and try to connect the relevant common KSAs (Knowledge, Skills, Abilities) with program management positions.
Be resilient, and don't take no for an answer. Understand what went wrong, improve your pitch and move on. Rejections are good for the soul.
Identify what are the key product management skills you are lacking in your resume.
You will get a better idea of any skill gaps once you got some product manager feedbacks on their job responsibilities.
If you are still not clear where to start in your product management learning path, find at least 3 product manager job description examples; put them side by side and list the critical recurring responsibilities and skills. Discuss them with product managers.
Watch youtube videos on product management and comparable job transition.
You will fill the blank very fast and will be able to prepare a skills gap-filling strategy pretty quickly.