Product Manager Job Description Detailed Example and Notes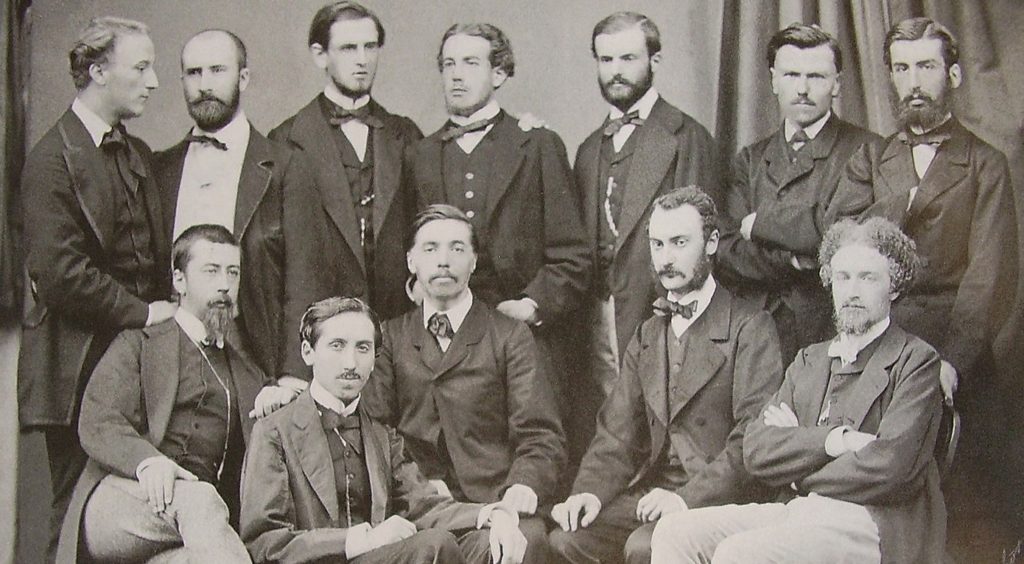 ---
Product Manager Job Description Detailed Example and Notes
Let's use one product manager job description however at random (but significantly close to a standard well-written one) in order to map the whole job responsibilities, skills, and qualifications that could be needed.
As I mentioned elsewhere on the site, we can build a standard-good-for-all job description template. Still, the Product Manager set of real potential and actual responsibilities (in this or that industry (Blockchain; AI; E-Commerce; Finance; Cloud; IOT; etc), in this or that organization structure (the organization culture, ethics and ethos, set of values), for this or that kind of product (purely software; software and hardware integrated; hardware only; etc), make the whole exercise a little daunting.
However, it will serve you as a starting point and possibly at best as one starting template among others. So buckle up it's a little long but I hope it will help better prepare yourself for an outstanding interview.
Product Manager Job Overall Mission
You are responsible for gathering and analyzing information about your products and services, including their demands,
You will define the product vision,
You will initiate marketing strategies,
You will determine product specifications and requirements, pricing, roadmaps, and plans for product introduction in conjunction with your team members and engineering, marketing, and sales,

Comment:
Although every company is expected to have an operational, clear, written, and edited strategic plan already, you could find yourself involved in the middle of a company transformation. Or you could be part of a startup that struggles through its successive pivot ideas. Or you could end up in a large organization with strong inter-departmental boundaries, and burdened by silos and baronies. And so, you would have to struggle or choose to write or rewrite a whole business case yourself from idea to roadmap.
It should include all aspects of the business including short-term and long-term goals, mission statement, and core values. This kind of plan is designed, to help the decision-makers reach the company business goals and objectives.
This strategic plan purpose hopefully provides a roadmap (on top of yours) for where the company wants to go and how it will get there. Every company's strategic plan must be clear, well written, and competitive, they say?
Well, don't you feel like being lectured as an MBA student right now? Yes, me too.
The reality of business and organization life is that: things rarely follow College and MBA business course protocols and case studies sequences on how a company "could" succeed.
So what does it mean? Don't feel hurt, disappointed, anxious, or angry, if you just notice an absence of any of those kinds of documents. Life happens in organizations too. People are trying to survive. Situation everywhere (2021) makes "successful launch" harder to achieve and the run for survival could make the situation of a product manager even worse.
Your role will be to navigate and find a way to make the product finally shine, the customers happy, despite everything else. Especially knowing that nothing is no business is run by gravitational rules. It never is.
Your role extends to the full spectrum of the product life cycle.
Product Manager Job Responsibilities
Map out the needs and desires of customers by conducting research.
Businesses can't exist without customers, and the best way to ensure you've got a steady stream of interested parties is to ask them what it is they want. Market research is the process of finding out your customers' needs and desires by specifying the research needed to obtain market information.
One of the most important skills for a product manager to have is the ability to research, gather and analyze data in order to help companies make better-informed decisions for their marketing strategies. By having the ability to gather, analyze and interpret the data, marketers are able to make more informed decisions about what their customers want.

Marketers are able to determine customers' needs and desires by specifying the research needed to obtain market information.
Determine customers' desires and needs following those research.
If you don't know your customer intimately, you're already behind the curve. In an ever-changing marketplace, it's essential to stay on top of how customers are interacting with your business and industry, what they need and want.
You might have the best product or service or skilled workforce in the world, but if you're failing to connect with your customer base, you're never going to see much success.
You've got to consider carefully who you're designing for. What does your audience care about? What do they want and need from your brand? If you don't know this first, then how are you going to design something that resonates with them?
So ask yourself: how will you convince a recruiter or a product lead that you have what it takes to do so. Your portfolio, personal website, social networks handle could, of course, help establish you as an asset. It will not be enough. You will need to explain in a couple of short phrases that not only are you able to do this but you've already done it. It means that you can show one of your business cases on the spot. Be prepared.
Suggest the nature and extent of present and future product lines by reviewing product specifications and requirements.
You could be asked to detail one or more product descriptions (a written document that summarizes the features and benefits of your product) depending on the scope of the product line.
Evaluate new product concepts and ideas, or product key modifications.
Study and evaluate side by side competitors' products and position ours.
As a product manager, you need to build, modify or enhance a product or a product line that solves real problems individually or in addon mode for your customers, users, or members. You also need to give them a reason to care about your product or service or your brand.
You have to make it easy for them to understand why you deserve their attention. And ultimately, you have to convince customers that you're the best option to solve their problems, whether that's by offering a lower price, better options, or superior service.
When it comes to finding the right business opportunity, you'll quickly find that there are more options than you ever thought possible. With so many options, it's critical to understand what you're getting yourself into and whether or not certain opportunities will be a good fit for the company.
One of the first things you should do is conduct a thorough competition analysis to determine what your potential competitors are doing and how they are positioned in the marketplace.
Do recent competition analysis you ideally performed before applying to this new company serve you well in determining an optimal positioning?
Before your recruitment interview, rehash past experiences on this topic. What went well, and what didn't?
In case you faced bad experiences and failures in this regard: what did you do to get back on track? What did you improve in your personal and professional skillset to make sure this won't happen again?
And describe what was the determining point where things started to fall apart and how did you work this out individually or as a team? Build this like a storyteller.
Start your claim with a short introduction, the failure or mistake or mishandling, the crisis period, the resolution, and then the return of the hero and his learning. People love stories as much as product leaders and recruiters.
Add some more on the soft skill side: did you suffer (in terms of reputation inside the project team, in front of your product leader, or company-wide)? Did it hurt you? And insist on your learning and your major takeaways.
How did you absorb the experience in such a way that you could transform it into real new usable, useful, and valuable skill, habit, or behavior that will surely benefit a product team, the product lead, an organization at large?
This will surely set you apart from the flock or product manager's apprentice. Sooner or later you will meet with the product Guy, the local legend, or company product guru or decision-maker, that will decide if you are a good fit or not for the organization. As a local legend, he or she knows how (either apparent or proven) failures can hurt.
Define product marketing communication objectives and based on source data
Let's pause here for a minute and define what marketing communications are.
Marketing communication refers to using a variety of marketing channels (TV, Twitter, Facebook ads, etc.) and tools (Amazon, delivery drones, direct mail campaigns) in tandem, for the maximum effect.
A marketing communication channel is any way a business chooses to communicate with its market or the market in general.
Technologies used in marketing communication include direct marketing, email marketing, social media, digital advertising, and promotion to video advertising. To maximize your marketing power and reach, you may be building the best way to combine several tools you already have.
As a simpler way to put it, here is a reminder of your old course on Marketing. You probably did not overlook what was called: Mix, as in Marketing Mix.
You will surely either recall the 4P's or the 7P's of your best marketing teacher:
These are Price, Promotion, Place, Product for the 4P's Mix, and
Price, Promotion, Place, Product, People, Physical Evidence, and Process for the more service-oriented product.
I'll encourage you to review the new communication channels you have been using in a more constructed way in order to show the recruiter your understanding of the modern (internet and mobile-first) marketing and communications strategies that will make a product succeed.
Here, too, you could add some additional professional life experience and demonstrate your understanding of a marketing communication framework.
OK!, I hear you… you can't find anywhere a real experience that could demonstrate such a large viewpoint and expertise. Don't worry, this topic will mainly concern an experienced product manager. Prepare yourself, learn more, and try your luck in a MOOC for example to get a better knowledge of marketing communications planning framework.
Get product market share data by working with the sales department to build product sales strategies and tactics.
At the heart of any strong product strategy is a viable product-market fit. Before any new product (or product revision) can be effective at achieving a company's goal, market share data must be relevant to the market it is meant to serve. For product managers, this means partnering with the sales department to build product sales strategies that address market opportunities and challenges.
What do I mean by relevant to the market it serves?
I would like to take a moment here to share what I love as a recruiter and serial entrepreneur. I love it when candidates do their homework. What does that mean?
Did they try to learn as much as possible about my company?
Did they clarify the main reason why they chose to apply to the product manager position?
Do they get any data on my industry in terms of problematics, issues, trends, growth, and its future?
Have they got the right market share data that really makes sense for our specific market segment? Market niche?
Are we progressing faster than the overall trends, or Gartner reports, statistics, or analysis? Where would we stand on their quadrants according to your first look at our publicly available information?
Can they share your findings and thoughts on this particular market share point in detail?
Do they see a better way to interpret market data that could benefit us and see our progress or momentum better understood and handled?
Can they without issue "speak the same language" than my sales guys? Would they be taken seriously in a sales team argument on numbers?
Can they see and interpret and (silently first) constructively criticize the numbers they could been shown?
Do They reflect market realities?
Have these data been disputed inside or outside the organization?
Should they take the provided data as carved in stone values?
If not, how will they suggest a new realistic, rational, and actionable way to look at originating new more worked-out numbers that will help build a better strategy.
Be cautious, don't try to push people buttons too much, and stay focus on what you can "reveal" or "ask to clarify" or "suggest" without entering a Ph.D. thesis keynote speech.
Evaluate those data by visiting users and or customers with the support of the sales team and assessing sales preferred customers channel achievements
This means that you'll need to confront those market data you gathered with what comes from direct customer relations. You'd better expect a lot of surprises either way.
This exercise will teach you a lot qualitatively, quantitatively, and in terms of person-to-person communications. Very good for your EQ.
About this EQ (Emotional Quotient), you probably know that it's something you will have to work on, right? Right.
EQ or EI
Emotional intelligence (EQ) is the awareness of one's emotional intelligence (EI), the ability to manage one's emotions, and self-motivation. It helps an individual become more successful in all aspects of life.
Do you know how to manage your emotions in a way that promotes positive personal and professional communication? Meaning, understanding your emotions and managing them to relieve tension, communicate effectively, empathize with others, overcome challenges, and defuse conflicts?
That is undoubtedly, a set of skills that will be not only requested (although difficult to demonstrate during an interview) but more and more required, even demanded in any product manager apprentice position wherever from whatever industry, and product type.
Prepare short-term, long-term product sales forecasts, as well as specific reports and analyses (on request) for product lead and management.
How to prepare for these? Here are some good points and additional details to help you prepare in filling the gap in terms of knowledge. It will position as a better-prepared asset.
Start with the goals
You will need some first-level data here. But make a case at evaluating in an example that you will choose (a former experience, or a case study, or a company and story you've made up as a way to support your arguments during an interview).
Establish which metrics these goals are based on to prove proper achievements. Be wary of "the sky's the limit" kind of unrealistic goals.
Present product sales forecasts goals as strategic, ambitious but based on trends data, and industry-current metrics.
Detail and get a thorough grasp at the usual sales cycle.
How many days does it take your company to make a sale? Your sales cycle acts as an important metric. It's the sales pace and potential reasonable growth of the business. Your forecast is directly related to how long it takes you to close a deal.
Some sales cycles are uncomfortably long, while others are unacceptably short. In either case, your sales forecast is misguided unless you know how long it usually takes your teams to close deals.
It could be very useful or even essential to understand your sales pipeline by segmenting your cadence into each stage of the sales cycle. Deconstruct your potential "sales velocity model" you could suggest based on the cycle time from prospecting through customer onboarding.
Test your assumptions and try to get strong endorsements for your estimates.
By who? Any department or collection of departments whose work impacts your project: HR, Sales, Operations, Marketing, Engineering, Finance, Product Lead, depending on the company or organization structure.
Structure your sales process model for all to be on the same page.
Review past years or quarters data while detailing seasons impact.
Determine if your organization is sales forecast-friendly.
Where does the company stand in terms of forecasting skills, experience, and model?
Is it limited to share them informally and through sheets?
Do they use cloud-based tools like customer relationships management software applications like salesforce, zoho, or any proprietary server-based apps?
Do they have online automation tools at work 24/7 collecting key actionable data?
Do they run some AI-Machine Learning or Data science-based models to go from analyzing the past to forecast the future?
In an interview, it could help to ask the recruiter, the product lead, or the "recruitment jury" some (sometimes painful) well-targeted questions that illustrate your understanding of the job, and by doing so, position you as an interviewer too. A well-chosen set of well-spotted battleship questions will help position the debate at a more win-win level.
You need to ask these questions mentioned above if there is an insistence on knowing more about your forecasting skills.
Keep in mind, however, that too many job descriptions act often as a mere shopping list and often demonstrate unrealistic expectations.
That's part of a certain recruiting game. Don't get worried about you fitting the picture. Just play it.
Analyze potential, requested, or required product features for new product development programs; issue return-on-investment analyses; plan exercises with engineering, marketing, and manufacturing (if in hardware cases) departments.
As you already understood, it's time to refer to PRDs (Product Requirements Documents) and MRDs (Marketing Requirements Documents) to establish, maintain, and share with the product team on a need-to-know basis. In most cases, we'll prefer to focus on MRD if we consider evolving in a more Agile environment.
The MRD will help prioritize features and you'll spend time explaining and detailing the strategical and tactical reasons for this short-listing. In the document, you'll take the opportunity to cite some potential and chosen partnerships and the rationale behind them.
You'll mention the direct connection to the product strategy and detail the constantly updated roadmap.
Determine pricing, costs, economy of scale.
Plan and schedule activities, technical and human resource affectation.
This is the part we use to get confused with a project manager role. Yes, a product manager must definitely be familiar with the project manager tools and skills. But he is by no means, one.
Select, recruit, onboard, and train if necessary new team members for the product team and be held accountable for the individual team members' results.
Keep being updated and committed in the present and future of the product management industry through participating in events, networks, and professional associations.
Product Manager Skills and Qualifications
Product Management,
Interpersonal Skills,
Customer Relations,
Product Development,
Requirements Analysis,
Pricing,
Planning and Project Management Skills,
Competitive Analysis,
Sales Planning, and Forecasting
Inventory Control (hardware related),
Financial and Strategic Planning.
Note:
In all this somewhat Job Description Guide for a better Interview Preparation, I omit to mention any aspect of hardware specifics such as shop inventory, storage issues, packaging, delivery, and transportation. I focused on tech-oriented projects as an arbitrary decision.