What is Product Management?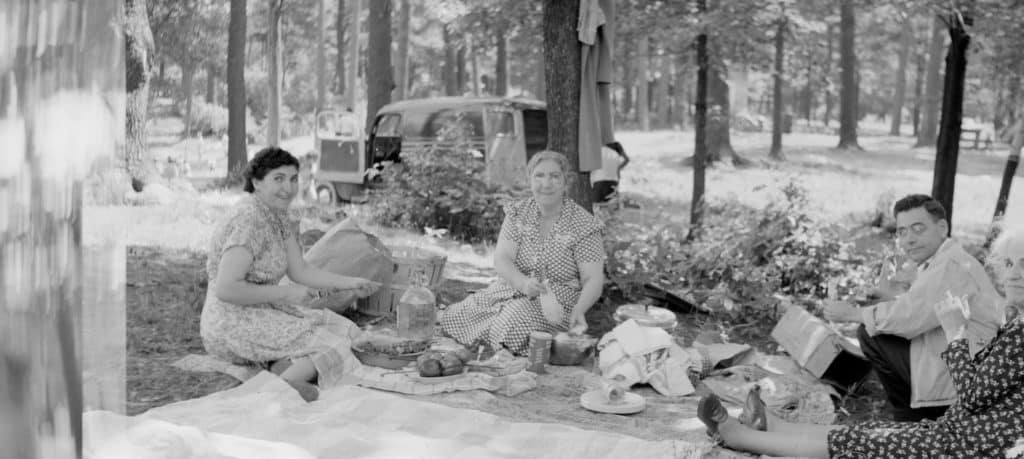 ---
Most people don't hold a clear picture about what product management is — and for an obvious reason: the role has been around for a while now, and though it has gradually gained recognition, there are still many who have only a very blurry idea of what it is really.
Product management is becoming an increasingly important role within companies of all sizes (from small startups to Fortune 500 companies), and an essential role in the digital world. And the need for product management within organizations will continue to grow.
Product management can range anything from managing product roadmaps to coordinating with cross-functional teams to delivering products on time and on budget.
As a product manager, you're tasked with making sure that the product you deliver aligns with your business goals and that you make the right decisions to make sure your company meets its goals. You're also making sure the product is properly launched, that it's properly marketed, and that you're properly communicating with customers.
In this article, we'll look at what product management really means, the history of the role, and more.
Product Management in a Nutshell
Product management is an important part of a business's success and is such an important and decisive company toolkit asset that entire companies are now built around this one concept.
Product management is the organizational function that deals with all things related to a product throughout its lifecycle. This means taking into consideration where the product currently is, what its goals are for the future, and how to get it there.
Product Management Quick Definition
Product management is a role that makes sure your team is building the right product, at the right time, for the right users. Product management is the discipline of making sure products are being built and launched as intended.
Product management is a role that bridges the gap between the strategy and design of products.
It is a high-level approach to managing a product throughout the lifecycle. The primary goal of product management is to make sure that the product is successfully developed, marketable, and valuable for customers.
What is Product Management in an Easy to Understand Language?
Product management is an essential role in the digital world. It's one that's not easy to define, but its value is undeniable.
Being a product manager is more than creating, launching, and maintaining a product. In fact, it's a role that's as diverse as its responsibilities. The best product managers understand the needs of their customers — as well as the needs of their business — and then translate both into products that users can rely on.
The Product Manager should also be involved in creating a roadmap to ensure that the product will grow in line with customer needs and business objectives.
Product Management is an important role within the organization. In this role, Product Managers make sure that the product meets the vision of the company and that it is used by users. They work closely with engineers, solution architects, and designers to make sure that the product is simple and easy to use.
What is digital product management?
There's no one definition of digital product management. It's a job role that's defined by the software it's applied to, the particular product it manages, and the people it manages it for, amongst other things.
Why Product Management is Important?
All of us who have worked in software development have heard the phrase "failed launch" before. Product Management aims at avoiding this predicament. Its principles, frameworks, and methodology will help product managers build successful products.
What does product management actually entail? Is it necessary for startup success? There are no simple answers to these questions, as it's a highly specialized role. But product management is a critical part of the business funnel, and if a company does not have a plan for how it will manage its product, it will end up taking on more than it can handle.
Product Management is a critical role for any company that relies on software. Product management plays a crucial role in defining product strategy, developing and testing products, and measuring the performance of the product. With the growing importance of products to the success of a company, the role of product management has become more predominant.
Why Do We Need Product Management?
Increased Competition
Today, there's more competition than ever before. With all the new products and services, it can be difficult to stand out. And with so many companies trying to place their product or service at the top of the ladder, it can be challenging to know what makes you different.
Product Building is a Constant Struggle
The whole process of launching a product can seem like a never-ending struggle. When we just want to get something out there, all we want to do is just start coding, build the product, and get it out to the market. But you quickly learn that launching a product is a lot more complicated than that.
Furthermore, technology has been evolving at an incredible pace over the past few years. The world is constantly changing, and businesses are no different. That's why we're seeing a lot of companies develop into more agile companies.
The Solution: a Uniting Role
Why do we need product management? The answer is simple: It's the one role that unites all the other roles in a company. It's the one role that keeps the rest of the business intact — without it, a company could be just considered as a bunch of departments and people, with no reason to work together. Product management is what keeps the entire company moving forward.
Having a highly-skilled product management team will ensure that a company is nimble enough to adapt to the fast-paced world.
Why Do You Want to Work in Product Management?
Everyone wants to work in a creative, fulfilling job. But for those who want to work in product management, there's the question: Why?
As a product manager, you manage people and teams in facilitating product development.
You wear many hats including research, design, marketing, and development.
You are not stuck in a vertical set of skills. The flexibility and versatility of the role are what make it so appealing.
And there's also the added benefit of being able to create and influence the future of an organization's products, build stuff that matters, solve concrete peoples' problems, manage a whole product lifecycle, and communicate with stakeholders, business executives, customers, and third parties. It makes you at the center of everything that makes or breaks a product and the future of a company. In a startup, your role as a product manager is critical and closely related to the future of the company.
What Are the Product Management Main Objectives?
Product management is not just about product innovations and technical detail. It's also about:
how it gets released to the market,
how it's marketed and sold,
what makes it a success,
how to measure success, and
how to make sure you don't fall into the trap of over-engineering or building things that are just plain not necessary.
Product management isn't just about managing a product's features, release dates, and timelines. It's also about developing a product — taking the raw bits of information and turning them into useful tools.
The History of Product Management
The product management role wasn't originally created to oversee the development of company products. It was first defined as a brand management position during the Great Depression in 1931, soon after a young advertising executive at Procter and Gamble named Neil McElroy, wrote a memo suggesting the need to create a position, a "brand man", to manage all aspects of a brand, from conception, through development, to launch, and beyond.
The Philosophy Behind Product Management
The Philosophy of Product Management is the duty of serving as a go-between to a specific target market (or target markets) in order to ensure appropriate product creation and ongoing product quality toward the end of the lifecycle.
Your product management philosophy tells about your product deployment approach, the principles you live by, and your product belief system, your chosen process of work, and your mindset toward product development.
It tells about your way to tackle problems, approach challenges, orient team focus, manage the product lifecycle, choose priorities.
It tells about your proven or chosen methodologies of work.
Product Management Methodology
What is a Product Life Cycle?
The life cycle of a product is the time period from when it becomes available to consumers or users to when it has been taken off of the (physical or virtual) shelves.
The 5 Stages of the Product Life Cycle
A product normally goes through 5 stages such as introduction, growth, maturity, and decline (the cycle can also be referred to as the sales curve). However, the length of time each stage takes depends on external factors such as changes in technology and consumer needs.
The life cycle of a product is influenced by a number of factors, including advances in technology, competition from other products, and consumer needs and decisions. All have an impact on the product sales success.
The product life cycle helps management and marketing professionals decide whether to increase advertising, reduce prices, expand into new markets, or redesign packaging. And the process of strategizing ways to continuously support a product is called product life cycle management.
What is a Product in Product Management?
The term product can be used in multiple ways. For example, the physical includes durable goods (cars, furniture, and electronics) and nondurable goods.
Some products are hybrids and have both physical and virtual elements. Hybrid products are becoming more common as technology companies offer services or experiences such as software and education.
A product is so much more than a physical or virtual item. Of course, it has to have the features and benefits that meet the customer's needs — but must also add value to their lives by going above and beyond those expectations.
But the true value is whether your product provides these essential elements in combination with the unexpected value-added features and benefits, as well as future enhancements.
One of the Most Important Roles
Product management is one of the most important roles in any business. Good product managers are crucial for the success of any business, regardless of whether it's a start-up or an established company.
To be an effective product manager, one has to strategize the best way to bring ideas to market. It's all about thinking of new concepts and then developing those ideas into real products that make your customers happy and your business money.
Product Managers are the people who communicate with the engineering, design, and marketing teams to ensure that everything in the product development cycle is running smoothly.
Product Development Cycle
The product development cycle is composed of these 7 elements or stages:
Concept/ideation.
Feasibility study and design planning.
Design and development.
Testing & verification.
Validation & collateral production.
Manufacture/launch.
Improvement.
It's part of the product life cycle.
Product Management as an Essential Set of Skills
Product management is an essential executive skill that must be earned in order to make the right decisions regarding a company's new product development and marketing. Product management lies in the generic intersection of business management and engineering.
Simply put, product managers plan and direct product development and then manage its production and delivery. It is an essential function in any company.
What is Software Product Management?
Software product management is the discipline of building, implementing, and managing software or digital products, taking into account life-cycle considerations and an audience. It is the discipline and business process that governs an online product from its inception to the market or customer delivery.
As technology becomes more advanced, software product management (or just digital product management) has become an integral part of the development and maintenance of products.
Software product management dictates how a business must plan, create, market, deliver, maintain, and optimize (or fix) a piece of software.
Software product management is an essential tool for businesses and can determine the success of a company. It governs a product from its conception to perfection.
Towards a Complete Product Experience
You must consider (and optimize) every way a customer interacts with your product from the first moment they see your brand until they've used your actual product (and beyond!).
This concept is called the Complete Product Experience (CPE) and will help you in considering and enhancing every product touchpoint to generate more interest in your brand and products.
The Complete Product Experience is all of the ways a customer can interact with your business. For instance, in addition to a website or in-store experience, customers might interact with a product through its packaging, commercials, social media campaigns, the home page, and even ads they read about it when they're not even thinking about it.
You need to describe and optimize every online experience your brand offers — from the web, mobile app, to social media — because your users are experiencing it as a whole.
In the end, your product is nothing more than the cumulative result of the many customer interactions. The right touchpoints and promotions can create a bond between a consumer and your business that lasts for years. All product-related components (marketing, sales, technology, policies, supporting systems, third-party integrations, and support) should be tested to find out which ones are most effective at each stage of the purchase process. This testing can be used to merge marketing, sales, and customer support into one seamless experience that encourages brand loyalty and lasting customer joy.
Digital Economy and Agile Product Management
In the digital economy, product management must be agile — allowing for several rounds of testing before a product is launched. Today, companies must manage the product lifecycle with care and skill, to create a useful product, customers love.
Beyond launching a product, companies must deal with the implications of tactical issues and problems along the way. For example, one concern is pricing: how will a new pricing system affect existing customers? Another issue concerns the lifecycle of different versions.