What are the Role and Responsibilities of a (Good) Product Manager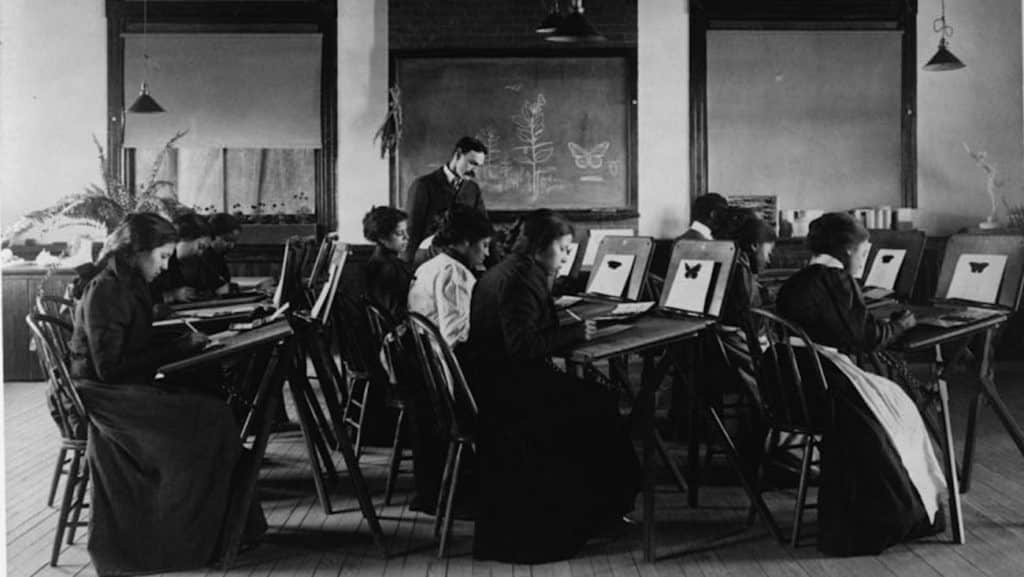 ---
Role And Responsibilities
We covered in our "What is not a product manager series" the ambiguity concerning the title itself many professionals bear (product manager) with a role and responsibilities that can be drastically different.
Again, as we wrote previously (and as a reminder if you did not have time to go through the articles in the tag series): a brand manager, a product marketing manager, a project manager, or a program manager, are not product managers per se.
Although there are specific overlaps that we described, the role and core responsibilities are clearly delimited.
Note on Job Description Ambiguities
By experience, we know that the executive, recruiters, or human resource professionals can feel unease in drafting writing product manager job descriptions.
As an apprentice product manager surfing on job boards, just review the "responsibilities" section of the job description you are interested in and you will save time. Don't try to convince anyone of the right definition required, and the way you could transform the job into a real product management position, just move on.
Product Manager Responsibilities
Identify product ideas through screening different channel sources,
Evaluate product ideas towards a range of reasons the spans from a too-small market to a lack of right skills in the teams and everything in between,
Assess a specific potential successful idea through careful analysis: the product is feasible, with the necessary minimal features, in an acceptable amount of time, and the team can handle it technically,
Write the product requirements document.
Is it that simple to be a good PM? Of course not. In this introductory description, we only scratched the surface and we can already understand that there is more than a mechanistic approach to the winning product manager process and mindset.
There are many risks for drifting from the first level of potential winning idea and a great mix of experience, knowledge, test, and testing as well as constant team discussions plus a certain ability close to art can go a long way to become an exceptional product manager.
So let's say the PRD (Product Requirements Document) has been edited since he knows by now what requirements will be the winners.
Define the product strategy: where the team will be heading even naming when relevant the different potential product evolution along the way and through its lifecycle,
Draw the roadmap to get there and so realize the previously detailed strategy for the coming years with the tacit support of the main internal stakeholders (often the executives leading the company, the business unit, or the department in charge of all things product),
Lead without managing the product team,
The term "manager" does not describe the product role adequately, adding to the already mentioned (product manager title) confusion.
There is no subordination link between the team members (possibly coming from widely different departments such as engineering, UX or design, marketing, or QA), and this constitutes probably one of the main challenging, exhilarating and exhausting leadership exercises one can do.
We will go more in-depth below when we'll address the communication and more generally the soft skills required to get the product jobs done, and authority won't suffice. Trusting the team members is key, convincing them and imposing nothing, inspiring and not directing, empowering and not managing.
Champion the product inside the organization, and stay the customer advocate
Through executives meetings, formal presentations, promotional material (articles, podcasts, presentations) and share the vision and the pain it answers through a well-thought solution (across a range of company members such as decision-makers, marketing, and sales department execs).
All these departments and professionals need to be and stay embarked in the product team effort, achievements and could in some ways suggest ideas (on schedule, launch, marketing material consistency, presales promo) that could prove to be very useful adding to the global project congruence without imposing any change to the overall vision.
The Essential Knowledge, Aptitudes, and Abilities, Attitude and Mindset of a Product Manager
Knowledge
About the Customer (his Pain, Needs, and Wants through researches, analysis, and direct contacts (not only interviews but in-lab testing for example)),
About the Market through researches, analysis, and direct contacts
About the Product (scale of use, limitations, and future potentialities) and the Technology (or range of technologies) involved,
About the Competitors (by testing their products, discover where they shine, where they suck, how to outplay them),
About Business.
Aptitudes and Abilities
Feel Empathy Towards Users, Or Customers
Regardless of the type of industry you work in or the type of product you envision to build or the type of technology you are building on top of, I found it key to feel for my customers. To understand them while being able to imagine me in their shoes, or empathize with their situation, or review their stories for a better sense of closeness needs energy that can't be forced.
Ideally, if you can't "feel" for your customers, ask yourself why you should spend so much time and energy to build a solution for them.
Problem-solving, Strong Learning,
Public Speaking, and Rhetoric Abilities
Strong Writing and Editing Abilities
Attitude
Appreciate The Beauty of A Great Product
You mostly can't fake it for long and I'd suggest you don't play with any interviewer on this. Either you genuinely love how a great product responds, behaves, looks like while staying very useful, usable, and you can state on the spot a couple of products you've been amazed using or maybe not pursue a product management position in the company.
Don't play with this, you'll finally feel miserable once you've understood that motivation is not enough on the journey to becoming a great PM.
Team Play Integrity, Fairness, and a Genuine Overall Attitude
Mindset
Full Accountability for Product Failure
This means you don't justify failures. You can decrypt the process for better comprehension but cannot blame product failure on anybody else than yourself.
Full Team Effort Acknowledgment for Product Success
This is the reality, the success is shared because it is a team effort. But the failure is owned by you and you alone. I know, that sounds tough but if you keep in mind that as the team leader your main job is to get the best of each team member towards your vision, it seems acceptable to not transfer the responsibility of the failure onto others that proved to be committed, hard-working and delivering on their promise.
Coming Out with Your Mistakes even Publically if necessary
The Essential Skills Portfolio of a Product Manager
Product Manager Key Skills
When you search about PM skills, the kind of necessary abilities one should master in order to become a great product manager could be pretty much intimidating.
As product managers, we need to be good at performing research and validate customer needs;
Good at developing and (often) promoting internally the product strategy, the vision, and explaining, detailing the (defined) product roadmap.
We need to assemble the best team for the job (if we are not imposed to work with a specific one), forecast sales and estimate investment and resources, collaborate for a better marketing campaign, prepare for launch, collaborate, communicate often with the engineering, marketing, design product team members and have them properly aligned with the vision and serve the goals to achieve detailed in the roadmap.
We need to keep everyone inspired by the vision and deal with any internal promotion and product advocacy towards the management, stakeholders, and decision-makers while keeping composure when conflicts arise and things go wild.
We need to do, achieve, behave, think, facilitate, inspire, advocate, make things happen, launch, test, retest, meet, interview, evaluate, assess, confirm, SAY NO! (as often as possible), focus.
We need to negotiate, protect (our team for outside interference), communicate, LISTEN but keep the helm firm in our hands to avoid wrong winds coming for top executives advice (that we welcome but don't follow since they are mostly out of product context).
We need emotional stability, real empathy, and care for our team members and above all our customers. We need to blend in and empathize with and adopt relevant mindsets according to the worlds (top execs, customers, team members, stakeholders) we are negotiating with, in a snap.
And way more.
To sum up we'll need hard skills, soft skills, interpersonal skills, strategic and business and marketing skills at the strict minimum. Let's try to detail them a little bit more. These are:
Strategic and Analytical Thinking Skills

Deductive and Inductive Reasoning,
Laser fast Data-driven Decision-making Skills,
KPIs Setting and Tracking & Product Market-Fit Insights,
Business Plan, Business Model Canvas, Lean Canvas Writing, and Editing and Updating,

Hard Skills

Technical Skills,

UX Design & Research,
Roadmapping,
Usability Testing,
Writing,
Business thinking and Financial Abilities,
Time management, and Prioritization,
Project Management,
Product Storytelling,
Lean and Customer Discovery/Development,
Software and, or Coding,

Soft Skills

Interpersonal Skills

Empathy,
Oral and Written Communication,
Negotiation and Delegation
Critical thinking,
Problem-Solving,
Active Listening,
Facilitation,

Public Speaking,
Cooperation,
Humble decisiveness (confidence and ability aplomb to say "No" for example)
Emotional Intelligence/Stability,

Leadership Skills
Character Building Skills

Accountability,
Responsibility.
Maintaining Composure under pressure
The Best Way to Become a Great Product Manager
You will without any doubt be able to become an acceptable junior product manager through training.
With acceptable internships, you could even become a little better.
To become great and even exceptional you will become way more. You will need a real apprenticeship program and not an internship; a strong and engaged community; a level of practice that will make even PM pros blush. And that's the whole purpose of this site and the Product.House training school.
We think that learning the craft can be done but living and breathing the craft is what makes THE difference.