Product Management Frameworks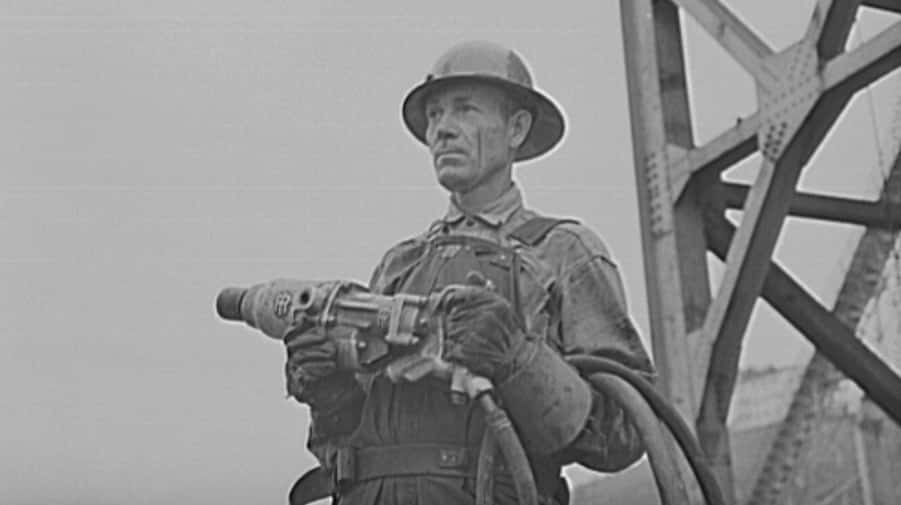 ---
One of the most important tasks for an entrepreneur, a product builder, a junior product manager is to identify the right process from ideation to launch while monitoring progress in a structuring product management proven framework. 
The right product framework for the job in a well-thought product development process will serve as product management guidance for the product idea to product launch.
How to Get from an Idea to a Usable, Useful, and Desirable Product?
You have an excellent idea for a product that will relieve a specific targeted audience from their painful current reality. By a product I mean, the best collection of minimal features that customers' will love to play with.
You can imagine and watch the scene unfolds inside you. But, how will you get there? How will you go from, this tremendous once-in-a-lifetime idea, to a successful product launch? Where to find the proper guidance, process, tools that will greatly ease the product creation in a step-by-step, well-structured, and congruent way? You need a framework. Not any framework. You need the right product management framework for the job.
Product Management Framework Definition in Simple Words?
In simple wording: A product management framework is a collection of tools — and processes — that help you manage your products.
Why a Product Management Framework is Important?
To build from the idea or to make important changes in an already launched product (or product lifecycle) you will need:
some sort of a project template, a treasure map, a guided path, a process (or collection of methods) part of a global structure (the framework) you can rely on, and refer to, each step of the product development way;
you will need the proper methods to harmonize the product teamwork in your own product manager leadership way;
you will need strategic, tactical, and marketing tools to make the product vision unfolds into a first product, and to iterate from,
but most of all, you will need the right process that reconciles the different, complementary, and somewhat antagonist viewpoints a product development team brings to the table as 3 different and indispensable skillsets:

strategic skillset,
technical skillset, and
marketing skillset.
The right product management framework consists of a process, a set of tools, in a workflow that helps you oversee and improve your products.
It's a collection of methods, guidelines, templates, and tools that help you make better decisions about your products, manage your team objectives and outcomes and meet company business goals.
It helps you navigate the complexities of product creation and development.
Which Are the Main Product Management Frameworks?
In this article, I will consider the following different product management frameworks that provide unified, actionable, and sufficiently easy enough-to-follow workflow structures.
This list is organized in an arbitrary way and does not (for now) constitute a full-fledged comparison of any sort.
Here the (February 2021) product management frameworks we will examine presented:
the Pragmatic Institute framework,
the 280 Group product management framework and Optimal Product Process,
the Roman Pichler framework,
the Product Management Reference framework.
There will be more to come along the way.
To breakdown the philosophy behind each framework I chose to detail as much as I can in terms of the framework itself, the workflow suggested, the process(es) followed, and the tools used.
I won't be able to go really in-depth because of the lack of individual framework case studies to comment on. This article is a work in progress and will be updated.
Product Management Framework, Workflow, Process, and Tools Definitions
Product Management Framework, Workflow, Process, and Tools Misconceptions
While reviewing PM frameworks all over the net, in order to give you the most updated information I can, I was surprised to see tools described as frameworks and reverse; workflows understood as processes and reverse; and generally, a not unified way to introduce those terms for proper reviewing or simple introduction or even basic understanding.
So, let's go back to basics. Let's attempt to clarify those terms by referring to clear definitions.
What is a Proper Definition of a Framework?
A product management framework offers a global vision, concept, and process that serves, assists, and supports product managers in their product development strategy product deployment in an organized, structured, and interactive (as much as possible) way. At least it's how I need it, and what I expect from it.
Each phase of the Product Management process is properly detailed, to be easily handled, and guide the product manager while simplifying an otherwise complex and potentially too completed overall product management process.
To simplify you could use model and framework interchangeably.
What is a Product Management Workflow?
In laymen's terms, a workflow is a set of phases, activities, or tasks performed according to a specifically defined order. Of course, this is the theory.
During product management ongoing daily practice, life happens, and adjustments must be possible. In those cases, we should be able to count on the workflow to show us some redirections, simplifications, or life-saving tactics.
I see the workflow better described as a map, the best breakdown presentation of the overall product management journey, or a chart that pictures the global objective reached.
To get there, if we imagine a product management workflow as more descriptive, we need to implement a whole set of processes necessary to get things done.
What is a Product Management Process?
A process is a set of necessary step-by-step tasks to perform product management necessary activity. The series of all necessary activities are part of the whole product management workflow.
What Do We Mean by Product Management Tools?
All kit, software, methods, templates, guiding documents, that participate in the achievement of any activities part of the product management workflow.
I will try to comment on the following self-described frameworks through the lens these definitions provide. My purpose is that by doing so, it will hopefully bring some light to somewhat blurry (product management framework, process, workflow deployment kit) terminology and claim. Of course, I'm not judging but trying to clarify.
The Pragmatic Institute Framework
The Insitute
Recently (2020) Pragmatic Institute (a training and certification organization) company rebranded its more marketing-focused organization to fit its new strategic move in integrating new programs that address data science, product, and design "that will help the organizations they work with, identify the right opportunities and create the most innovative solutions for their markets."
In their words: "The Pragmatic Framework breaks down the essential activities needed to build and market products people want to buy. It provides you and your team with a common language that will help your organization better understand your market and the problems it faces."
The Pragmatic Institute Framework
To learn the Pragmatic framework you will need to follow all the courses that are divided into 37 activities. Each activity participates in the product management teamwork deployment.
They claim to provide practical ways and tried and true strategies.
Source: https://www.pragmaticinstitute.com/framework
These 37 activities could be well-represented by this image outlining the domain of knowledge and skills they rely on:
Three different sets of skills are needed here that model the 3 different professionals who are part of the product team: the product manager, the product maker (or software developer, or technologist: the indispensable technical expert that will help build the real thing), and the marketer.
Do we address a product creation, a product change, a whole product line? What are the technologies involved? Do we need one product manager only? Very different products and technologies translate into different sets of skills, different work cultures, and different above-mentioned frontiers displacement and team members' roles and responsibilities.
The frontiers can be moved according to the types of team members in charge of product success. The domain of expertise overlaps, however.
Pragmatic Framework Difference (from Pragmatic perspective)
"Designed for immediate impact, our courses are based on proven, battle-tested strategies and tools, and are designed to produce immediate impact for your company."
"Built on real-world experience, our product instructors have all held executive-level positions, and our data instructors have all worked as data scientists."
"Proven to drive results: More than 200,000 alumni from more than 8,000 companies from around the world have successfully refined and perfected their strategies and goals through the Pragmatic Framework."
What I Could Not Figure Out about the Pragmatic Institute Framework
To my disappointment, I could not find the resource to properly understand, detail, and comment on the Workflow, and Process(es) that aggregate into a unified and structuring product management teamwork way around the framework.
I have not yet read any case study on the framework unfolding dynamic, so my feedback here still remains very limited (Feb. 2021).
I did not find how all these 37 activities and the courses and tools and templates associated with them could translate into a complete workflow, a global how-to dynamic system from ideation to product launch, a process or set of methods articulated from idea to launch.
I have not found the expected path for the team to navigate in an orderly, harmonized, and well-structured way.
It seems to be more of a carefully assembled toolkit marrying courses; experimented individualized cases in different tool-specific situations; assembled in a breakdown structure called "a framework".
Course Title
Activities
Foundations
Distinctive Competencies
Win/Loss Analysis
Market Problems
Focus
Product Profitability
Buy, Build, Or Partner
Business Plan
Product Roadmap
Product Portfolio
Distribution Strategy
Market Definition
Asset Assessment
Competitive Landscape
Positioning
Design
Use Scenarios
User Personas
Innovation
Build
Stakeholder Communications
Requirements
Market
Measurement
Advocacy
Nurturing
Awareness
Revenue Retention
Revenue Growth
Marketing Plan
Buyer Personas
Buyer Experience
Launch
Channels
Events
Operations
Programs
Channel Training
Sales Tools
Content
Sales Alignment
Launch
Price
Pricing
Data
Data
Following the courses could help answer my questions but the pricing policy is aimed at enterprises mainly, so too costly for individual students when you compound all fees.
AIPMM Product Lifecycle Framework
I found these 2 images the best way to describe how AIPMM represents the whole product management deployment. These 2 diagrams are completely consistent with the way I defined the terms "framework" and "process" (or "set of processes") earlier.
It draws a consolidated set of views and graphs necessary for apprehending the whole product management practice deployment implementation.
Unfortunately, the image quality does not allow you to see the details unless you surf the original document here: Called Product Management Process. I'd have chosen another title, more consistent with the definitions, however.
The Optimal Product Process (OPP) Framework
https://280group.com/products/books/optimal-product-process/

Product Management Toolkit Action-Team Model
https://www.blackblot.com/action-team-model
https://www.blackblot.com/methodology
ISPMA Product Management Framework
Product Focus Product Activities Framework
https://www.productfocus.com/product-management-resources/infographics/product-activities-framework/
The Product Management Reference Framework 
http://www.productstride.com/product-management-frameworks/
The Roman Pichler Framework
https://dzone.com/articles/what-product-management
The Secret Product Management Framework
https://secretpmhandbook.com/secret-product-management-framework/
The Infinity Product Management Framework
In this case the mentioned framework act like a product use case for SaaS product managers. It is a tool and a templating system close to what you could do in Notion, Airtable, or Google Tables or other SaaS applications like Monday.com Asana Trello.
Its goal is to simplify and streamline your product management (and project management, and product development, and more) process. There is no high-level framework, except if we consider the template they refer to, as the Ultimate Product Management Framework. It serves as their original high-level framework but looks like a promising product manager life-simplifying template-based tool with a simpler process for a specific niche: SaaS product managers.
Temporary Conclusion
We can find product management frameworks coming from experts in different industries tackling industry specifics. B2B, Tech-based, or SaaS products, etc, won't need to be developed according to the very same framework. There will be obvious differences. We chose to stay focused on tech-based ones, however.
I can't say I reviewed all of them (and I still have to develop more on the ones cited here) since I found even more that I listed here. I will keep updating this page in the future.