Full Stack JavaScript Apprentice (1/16) – [Hiring Partner #1]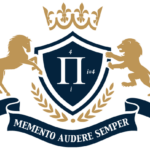 官网 Product House Academy [HP #001]
We educate, certify, mentor and place Juniors IT pros in Japan
Note: This job description is edited by [Hiring Partner #001] and administered by "Product House Academy."

Job Description issued by [Hiring Partner #002] 
We are looking for a highly motivated beginner who is ready to start an apprenticeship to join our team.
First, you will have access to a range of courses and programs designed to help you hone your hard skills (Product House Academy) in Web development.
PHA will provide you with the whole front-end skillset necessary.
Then you will commit to spending 12 months with us learning on the job with real projects from real customers at our company office 70% of the time.
The 30% of the remaining schedule will be the different additional skills in school mode at the PHA office or from a PHA tutor at our office.
Your great ability to think critically and solve problems will help our company make real-world applications.
If you want to be considered for this job, you need to be either good at managing your time and calendar or willing to learn it.
You are open to traveling to new places and have good teamwork skills.
Responsibilities:
attending all seminars and training sessions,
providing presentations and finished assessments on time and in a professional way,
keeping a thorough and accurate journal of your journey, obstacles, and learning, and updating it,
giving your team members clear instructions for better collaboration,
establishing and preserving good, cordial connections with customers and business partners you could be in contact with,
addressing any mentor inquiries in a timely and professional manner,
helping to create and put into effect industry best practices.
Requirements:
high school diploma minimum for the self-learners, or a Bachelor for all others in STEM fields,
excellent time-management and planning abilities,
powerful analytical and problem-solving abilities,
attention to detail,
extremely driven and displaying physical dexterity,
interpersonal and communication abilities,
willingness to work flexibly and travel,
team player and the capacity for solo work,
You are expected to:
follow the Academy safety and health regulations,
respect the Academy code of conduct,
abide by the rules and laws of Japan government regarding immigration.
This document can be updated at any time.