Full Stack JavaScript Apprentice (7/16) – [on behalf of Hiring Partner #7]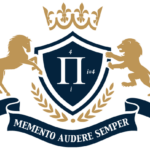 Website Product House Academy [HP #007]
We educate, certify, mentor and place Juniors IT pros in Japan.
Note: This job description is edited by [one of our Hiring Partner #7] and administered by "Product House Academy."

Job Description
We are looking for a highly motivated apprentice willing to learn computer programming to be comfortable with both front and back-end programming after a full 15 months program.
Front End developers are responsible for developing and designing front-end web architecture, ensuring the responsiveness of applications, and working alongside graphic designers for web design features, among other duties.
Full-stack developers are required to see out a project from conception to final product, requiring good organizational skills and attention to detail.
Here will be your future Full Stack Developer Responsibilities:
Developing front-end website architecture.
Designing user interactions on web pages.
Developing back-end website applications.
Creating servers and databases for functionality.
Ensuring cross-platform optimization for mobile phones.
Ensuring responsiveness of applications.
Working alongside graphic designers for web design features.
Seeing through a project from conception to finished product.
Designing and developing APIs.
Meeting both technical and consumer needs.
Staying abreast of developments in web applications and programming languages.
Requirements:
Note: Degree in computer science not required. Online logic/algo test results required.
Strong organizational and project management skills. For beginners, we will go through your personal interests and identify projects you will comment on that relate to your personal organization skills.
interest in learning front-end languages such as HTML, CSS, and JavaScript.
Open to learning other technologies depending on projects during apprenticeship, such as but not limited to Python, Ruby, Java, PHP, and .Net.
Good verbal communication skills (Conversational English, and/or Chinese, and/or Japanese).
Good problem-solving skills.
Attention to detail.
To know more kindly apply.