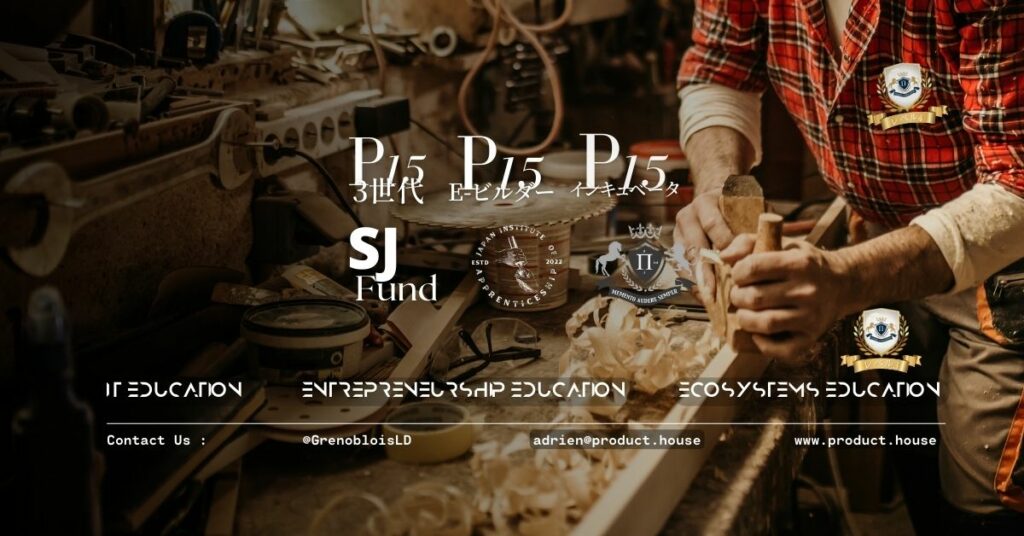 Introduction:
As a social impact initiative, Project 15 is committed to bringing sustainable digital transformation to Japan by promoting IT skill education, digital entrepreneurship education, and digital ecosystems stakeholder training and support. Our goal is to support Japan's comeback as an international startup hub and to help SMEs with their digital transformation.
History:
Project 15 was born from our observations of the dire need for digital education, digital entrepreneurship education, and digital ecosystems stakeholder training and support in Japan. We witnessed the problem of local dying economic areas due to a lack of going digital. We met with officials and built Project 15 as a response to this issue. It is a 15-year initiative divided into five-year plans that detail objectives, policies, and programs.
Culture:
Our culture is rooted in the idea of craftsmanship, inspired by the Compagnons du Devoir de Liberté et Compagnons du Tour de France, the ancient Journeyman guilds from Germany and UK.
Mission and Vision:
Our mission is to participate in the digital transformation of Japan, with a vision of creating a sustainable digital ecosystem that benefits all. We do this through our 15-year commitment to IT skill education dissemination, digital entrepreneurship dissemination, and digital transformation for the Japan digital age.
Spinoffs:
P15 3-Generation: IT education for kids, youth, and adults. Product House Academy focuses on the IT education of the 18-108 years old.
P15 Incubation: A startup incubation program that offers training, mentoring, coaching, IT support, and seed funding to Product House Academy students.
SJ Fund: A fund that finances P15 Incubation graduates.
P15 Ecosystems Builders: Training for local digital ecosystem builders on how to create and nurture a digital startup ecosystem.
Japan Apprenticeship and Digital Transformation Institute (NPO): A national body for creating an apprenticeship initiative to help SMEs either build their own apprenticeship programs or support them in recruiting apprentices.
Conclusion:
We prioritize the success of Product House Academy before moving on to launch the other spinoffs. Our goal is to create a culture of craftsmanship among our knowledge workers, and to promote sustainable digital transformation in Japan. We are committed to making a positive social impact and contributing to the success of Japan's digital age.