Product.House Values, Goals, Soft Skills and Apprenticeships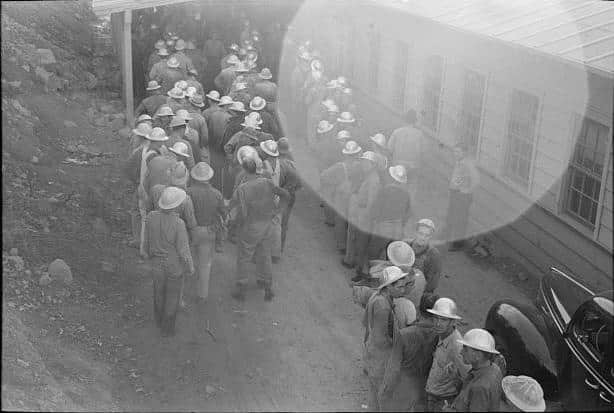 Something I learned
There is something I learned from all my years of work, business development, as a human being continually keeping track of my personal path; as a lifelong learner evolving in different countries, environments, and cultures; as a former coach, and entrepreneur, a startup advisor long before innovating companies in France was called just that, startups. It's that shared values, strong habits or routines, and a deep sense of meaning do make all the difference between living some purpose-driven endeavor and living under the influence of society, culture, or our too many educators around us.
Finding one's purpose
Discovering one's own meaning is not done through technologies, although technology and science surely can guide us and help. It's done through looking inside ourselves by experiential learning, cultivating new habits, processes, and routines.
The Tough Reality About Goals Setting
Many years ago I made my peace with tools like GTD (Get Things Done), Motivation techniques, Goals Setting approaches, and all things highly "12-rules of success well-structured" programs.
Everything works very well on paper, but unless you choose to become completely obsessive-compulsive you can't keep up with them for long. We need to embed those goals settings frameworks and techniques so that they do not become self-serving activities. If not, the newly acquired skills break up pretty fast and then we start losing faith in our abilities and even blame ourselves for not being robotic enough.
From SMART goals to Habits to Soft Skills
Of course, having strong realistic, manageable, and measurable goals are important but building habits and routines are what makes things stick. And this leads to soft skills building.
In fact, when mentioning "soft-skills" here and there on the web I am often trying to get a sense of what it is that schools or training organizations really teach and how they do so so that in the long run those skills help learners lead better personal and professional lives.
And it's really key in the Product Manager role if we want to envisage them as leaders through influence because we do not expect them to behave as we usually mean by managers.
I thought that, at least, through our work for Product.House and generally Project-15, we could go a little more in-depth for authentic change and empowerment in students' lives through real case studies, sandboxing, sprints, and way more.
The Power of Product.House Values
That is the reason why we will insist on concrete works in learning what Passion, Grit, Resilience, and Congruence values (that I hope they will share) really mean in life and how to live by them. Of course, we can't impose values on people, but we can lead the way towards them.
A community of shared-learning-goals learners is way stronger if values are well shared. And the community will be key in the Mastery path.
Becoming a product manager in Blockchain or AI does not mean, for us, being enrolled in one more online training or onsite Bootcamp built to make us as much money as possible as a vocational school. It's about bringing to people way more than hard skills only.
Hard Skills as A Bare Minimum
As I often remind my entourage, getting good at hard skills in any line of work in the tech industry (let's say as a software developer) is not the goal, it's only the minimum requirement and it's far from being even enough. Google among others, learned a lot from their years of studies of what makes good managers.
The Four Cs
We could debate at lengths about team success, which leads to it, and what it is really, in the first place. But without meaning, without unlearning bad habits, learning new ones, and becoming better at Communicating, Collaborating, Critical Thinking, and as a Creative, I couldn't help our future assistant product managers become real value-bringing assets on day one of their future apprenticeships.
For A Real Internships Apprenticeships
Here we go again, I jumped on another topic that we consider as part of our unique value proposition too: TRUE apprenticeships (not internships in any way, shape, or form). And here too, we got our mind set on this.
Our view about an apprenticeship is on par with what we observe in Germany and specifically in France in the traditional Craftsmen world.
But later on this and the gamified path too.
For Creating Exceptional Learners
I have high ambitions for my learners. I wish way more for them than being part of an (only)-IT-Bootcamp-equivalent, supposedly making them employable/marketable in a couple of weeks or so, without even bothering about team dynamics.
With them, I am working not only on hard skills (kindly remember that I'm not training learners to become (not only) software developers but for them to become knowledgeable enough to collaborate and lead the way "without authoritarianism" and able to talk in detail the Blockchain or AI language and more with devs on the same foot).
Unlearning and Learning
We could debate at lengths about success, what leads to it, and what it is REALLY in the first place. But, let's conclude this article by saying: we build with meaning, unlearning bad habits, learning new ones, acting with strong values, and becoming better at Communicating, Collaborating, Critical Thinking, and as a Creative.
All this exempt from lectures but through real-life work and experiments.
A Better Equation
So apprenticeships + meaningful work values and ethics + soft skills learning on par with hard ones.